Better Campaigns in Less Time
Spend less time setting up and managing campaigns while gaining real-time insights into how they're performing.
Get A Demo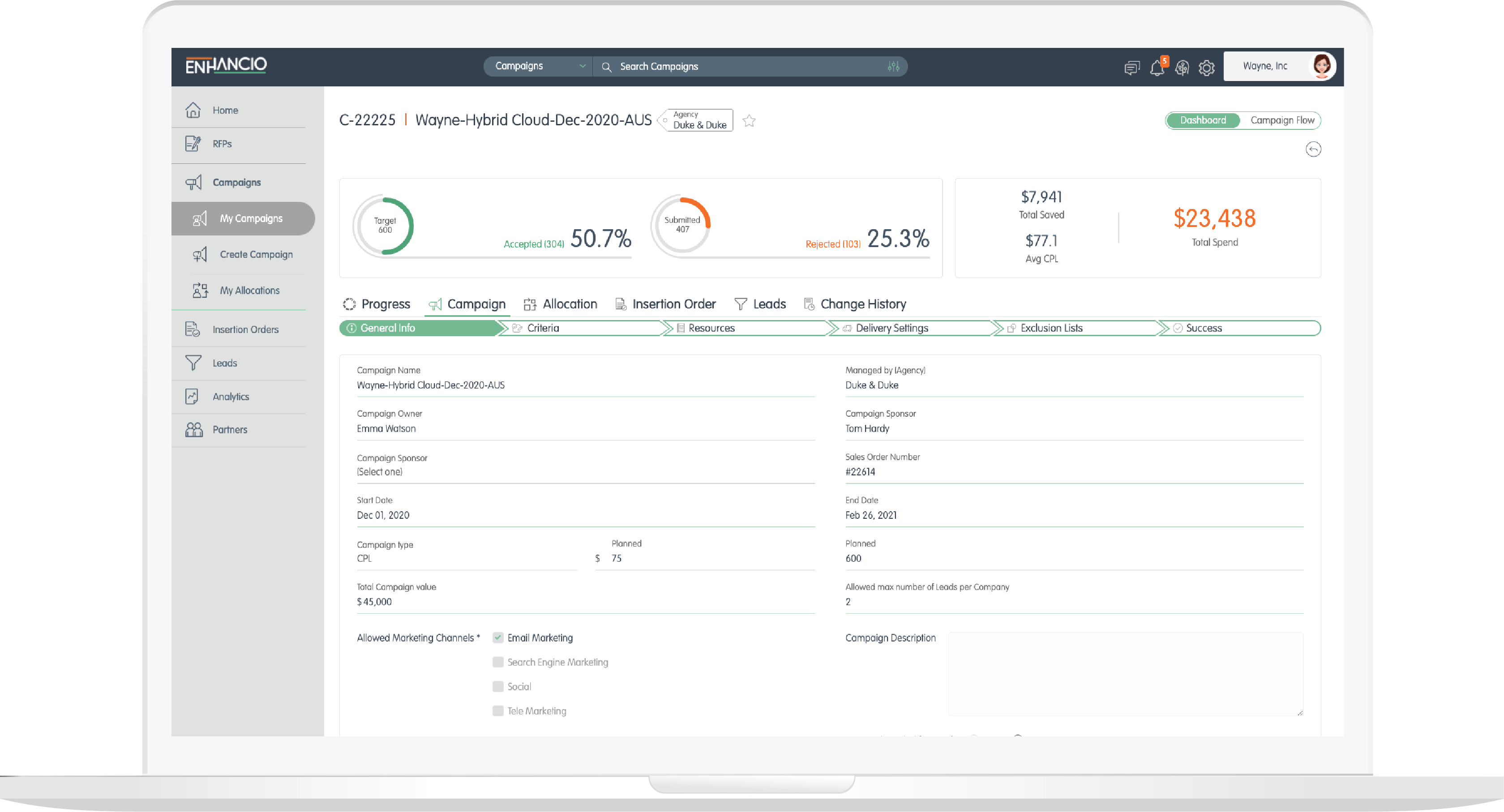 Know Exactly How Your Campaigns Are Performing at Every Moment
Optimizing campaigns can be challenging when you don't have a holistic view of how publishers are performing or have access to actionable lead performance data. With Enhancio these critical insights are always at your fingertips.
Eliminate uncertainty about what's happening with all campaign details available in a single dashboard, including targets, average CPL, total spend, and more.
Improve B2B campaign management with a holistic view of key campaign criteria, allocations, insertion orders, proof approvals, execution, and bottlenecks.
Gain real-time insights into campaign performances so you can reallocate spend mid-campaign if needed.
Better Manage Your Campaigns and Your Publishers
With a single source of truth for to manage and optimize your campaigns and your publishers, you can make more strategic decisions that will help you deliver a full pipeline of leads faster.
Streamline campaign flow so that publishers get access to the correct materials, and nothing gets lost in translation.
Organize data fields to align with your other systems so that data flows across all systems seamlessly.
Set fulfillment and delivery restrictions for publishers so you can better manage the budget and get exactly the leads you want.