Maximize Campaign Success with a Coordinated Partnership between All Parties
Demand Marketing campaigns require complex orchestration between marketers, agencies, and publishers. Enhancio makes this coordination seamless.
Learn More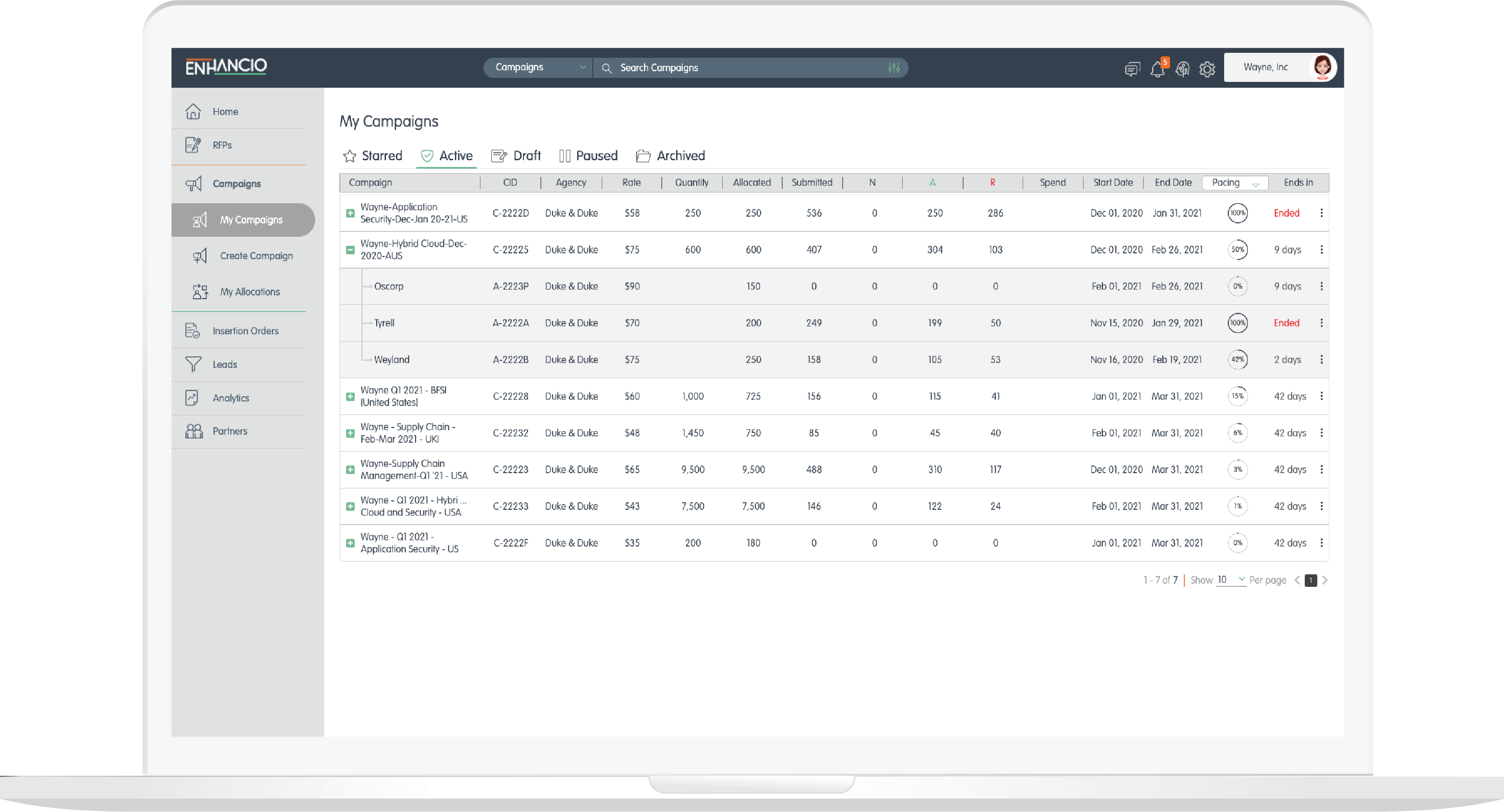 Bring Clarity to the Chaos
In most Demand Marketing campaigns, communication between marketers, agencies, and publishers is chaotic. No one has access to a single source of truth. Managing each step is time-consuming and filled with manual tasks. And customers and sales teams are frustrated by how long it takes to get clean, qualified, and accurate leads.
Enhancio eliminates these challenges by providing a single platform that gives all parties a holistic view of the campaign with one place to communicate and coordinate.