Dramatically Shorten the Time it Takes to Get Clean, Qualified Leads
Enhancio eliminates manual lead processing tasks such as de-duplicating, standardizing and validating so you can get leads into your Marketing Automation system faster.
Get A Demo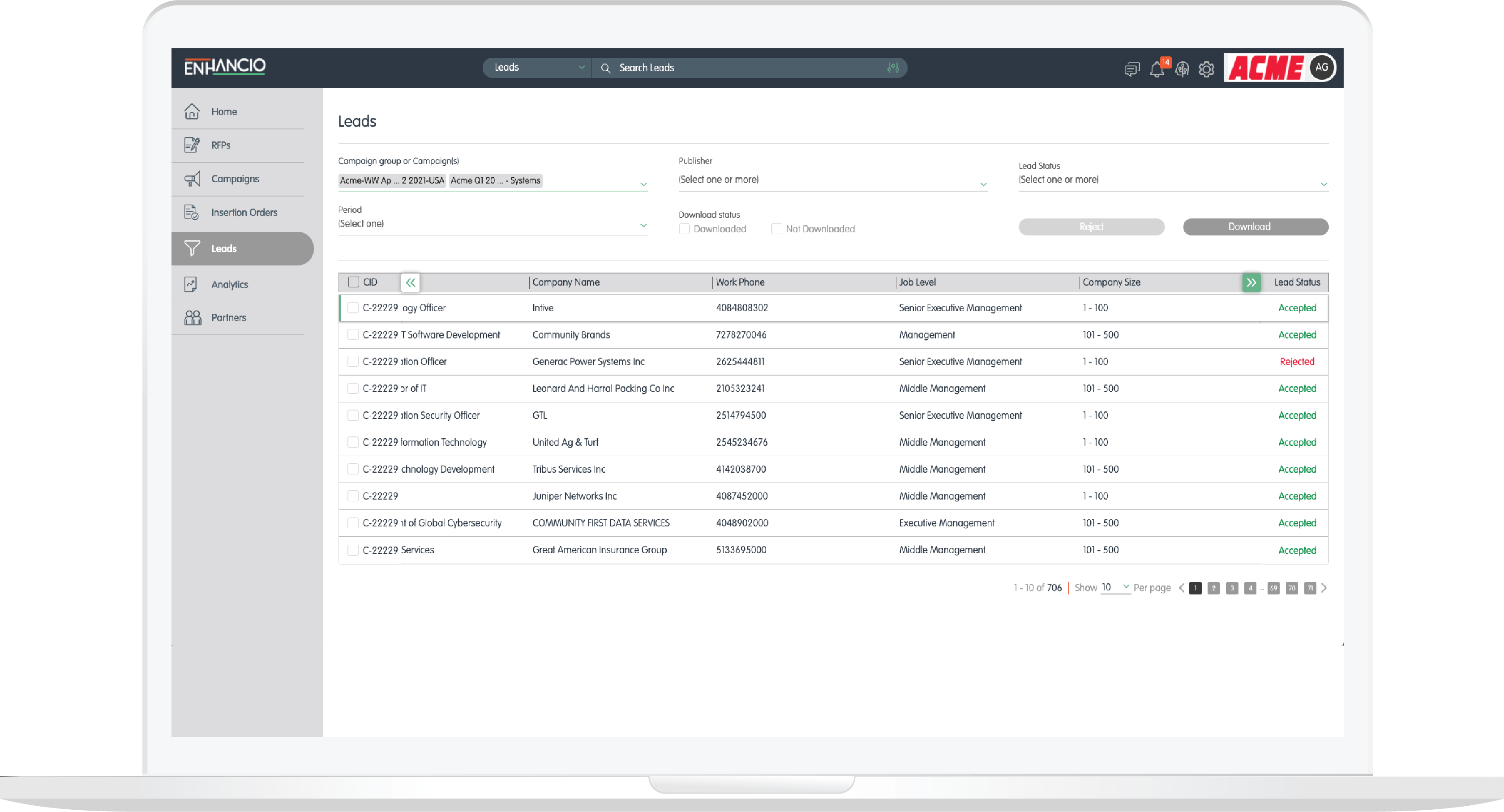 Set the Criteria to Drive the Best Leads Possible
The ability to generate sales opportunities and revenue depends on cultivating leads that are a good fit. Enhancio makes it easy to set the criteria and validate that every lead is a perfect match.
Get lead performance data during campaign execution so you can optimize campaigns and ensure you're getting the most leads possible
Customize what needs to be captured for leads to ensure the leads you get are the ones you want.
Dynamically and automatically route leads to your Marketing Automation platform so you can nurture leads and generate revenue faster.
Make Every Lead a Good Lead
Tired of hearing from sales that your leads aren't high quality? Enhancio automates manual lead processing, helping you not only get leads into nurture and sales follow-up tracks faster but ensuring that all leads are deduplicated, standardized, and validated.
Filter your leads against your Suppression List and get net new leads.
See which publishers are producing the most or best leads and reallocate budget accordingly.
Define delivery restrictions so only the right leads are delivered.